The Art of Living, Inc offers an inside-out way to experience and understand life that returns your mind to its resilient, peaceful, creative nature. Self-doubt melts away while meaning and purpose become clear.
New Video Course Available:
Listening Beyond Yourself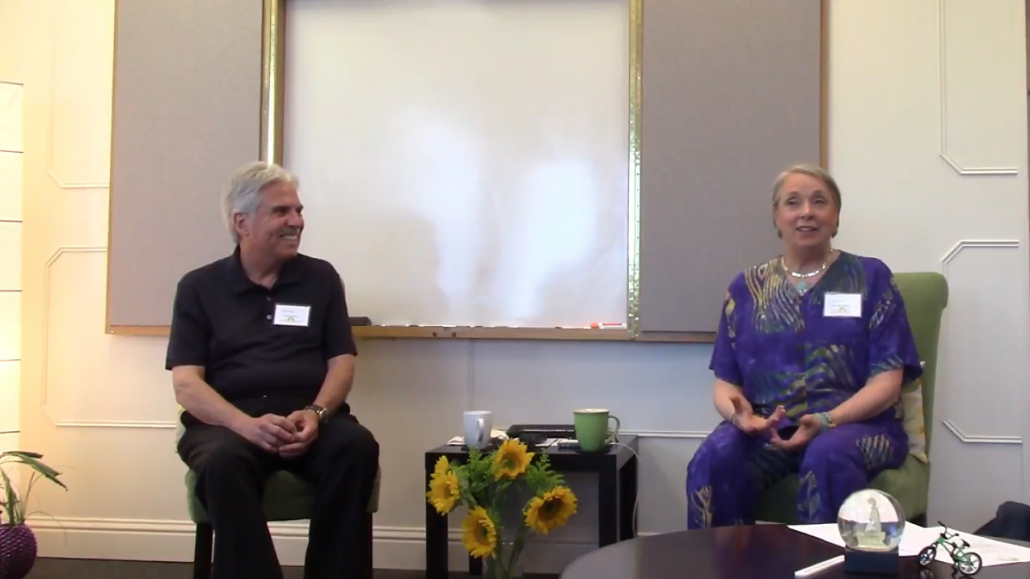 Click here to view the first video free!
Last year, I achieved my goal,…which pushed me to the top 1% financial advisors in the nation. It did not take me long before I realized that working with you was apparently what made the difference.
When we started the leadership retreat program, I knew that it would improve my life, but I did not have clear expectations as to what would happen to me. …magical things began to happen to me right after I came home. I definitely felt much less stressed and more in love with life than ever. To my amazement, what I learned through working with you quietly and definitely improved the way I work with clients and I was not even aware of it. I've become an even better listener and a better communicator. The result is incredible!
You have truly realized so much that makes sense and is important about guiding people about work/life. I can see how your clear understanding of the Principles underlies your work, and I love that you directly teach people about the Principles and point them in the direction of seeing this in all aspects of their lives.
In addition to the reaction I just mentioned, I was also deeply touched– by the beauty of people (and animals!) finding their design and working in what they are meant to do, and the deep loss when people do not find this.
Learning to tell less-Ask, listen, and be silent more.
Noticing the soft voice of wisdom that is always there.
Knowing and behaving as if my staff members are the perfect people for the work they do and asking, listening or waiting until they know it too.
Breathing in appreciation for what is and exhaling the question, 'Is that true?'
Giving room for the rhythm of life to resolve things that weren't really problems except in time.
Relaxing into the space that being calm creates.
Smiling when more gets done when I spend less time on it. How can that be?
Through my network of resources your name was brought to my attention. Our weekend went very well. I was given a chance to vent and explore, as well as learning a different way of dealing with negativity and "life" experiences. It was interesting how the weekend unfolded. You had a complete agenda, but nothing seemed set in stone.
It was molded to my needs, but still applying basic principles to those needs to overcome anxiety and fear. Since my time with you, I think I have begun to get anxious twice, but never let it foster. I learned that I did not have to fall vistim to these feelings nor partake in them. This did take some practice and time, but to this day, I am still practicing the Principles and have chosen to live my life in that fashion. Looking back I tried to find some trick, or identifier of some 'earth' shaking lessons that hit home and I could not find one. I think it was the culmination of the lessons and a willingness to practice some new behaviors that really helped me.